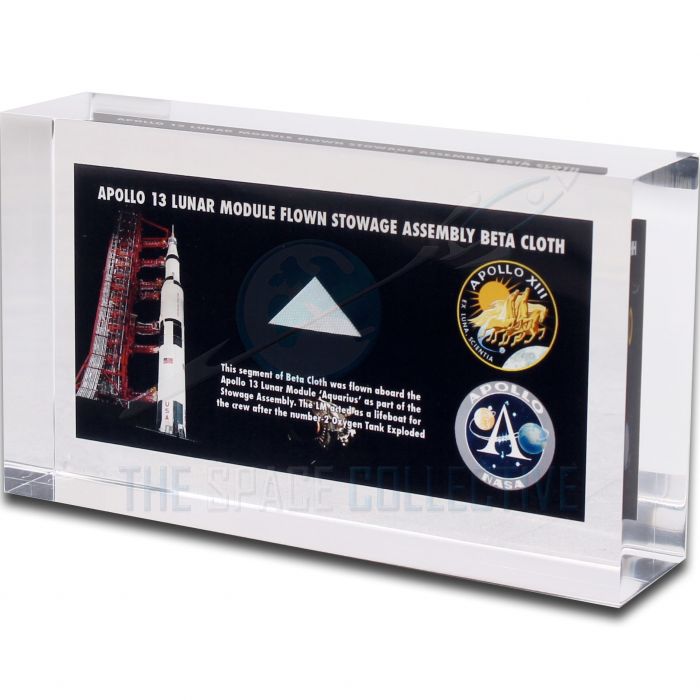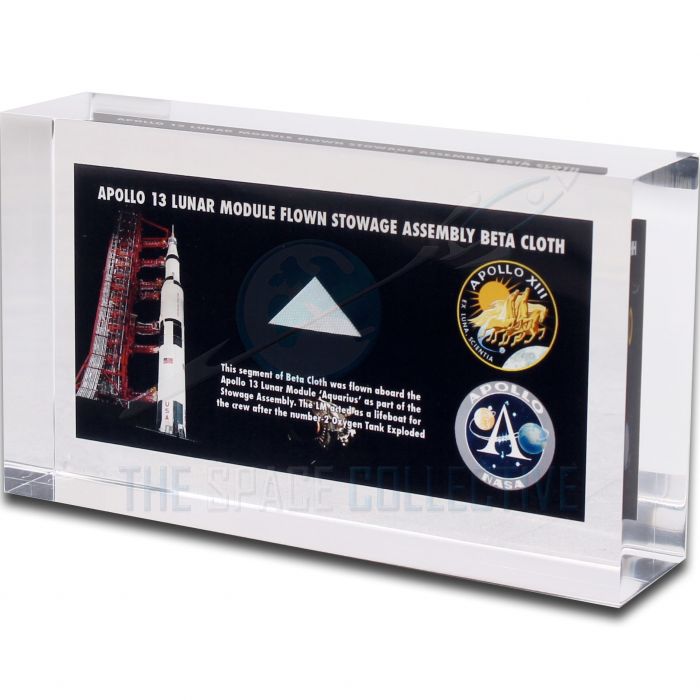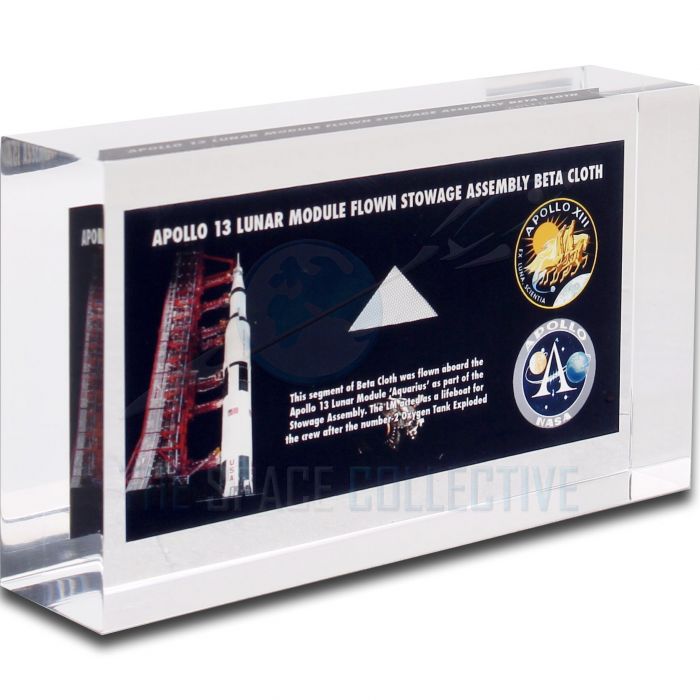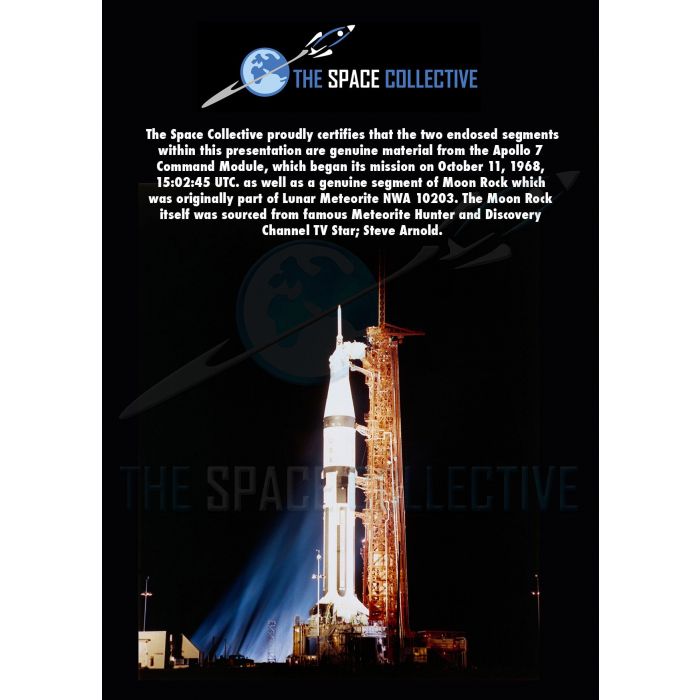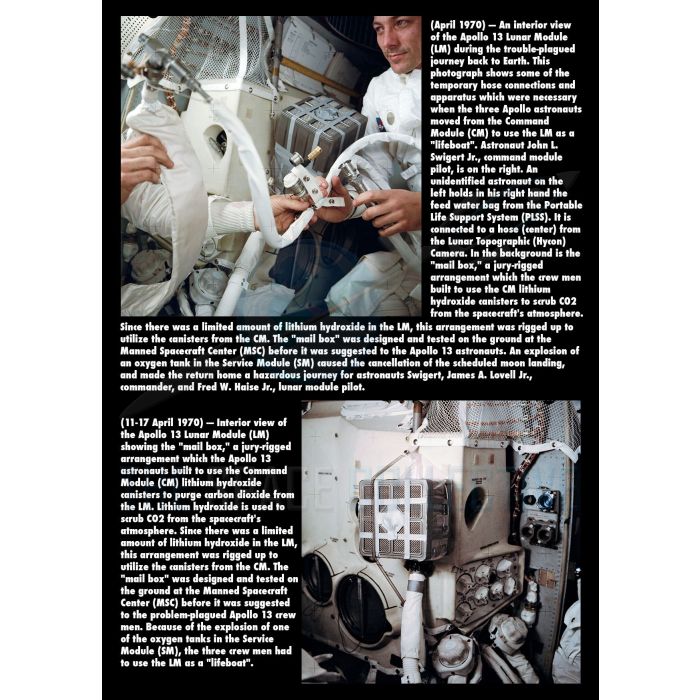 Apollo 13 LM Flown Beta Cloth Lucite
A genuine segment of Apollo 13 flown Lunar Module "Aquarius" stowage assembly material encased in lucite. The material was awarded to Grumman by the crew as a thank you for their hard work and dedication.
DESCRIPTION
The flown material contained within this lucite is flame-resistant beta fabric taken from the stowage assembly aboard the Apollo 13 Lunar Module ''Aquarius'' during the famous flight. Amazingly, despite being in dire circumstances, Lunar Module Pilot Fred Haise made time to remove the material from the Lunar Module just before it was jettisoned!
The Lunar Module acted as a lifeboat when an oxygen tank exploded, crippling the Command/Service Module. The material in question was later given to Grumman, builders of the Lunar Module, to be cut up and distributed amongst the employees as a thank you for their hard work.
Product Information:
Overall Acrylic is 12cm x 7cm x 3cm
Space flown beta cloth measures approx. 20mm x 12mm x 12mm
Comes in a white gift box bearing the Apollo Program insignia
Authentication Information:
The space flown material came from the collection of William (Bill) Looney, the Lunar Module Test Manager at Grumman during the Apollo Program. Bill was gifted the leftover lunar module flown material by his boss at the time, Ted Mormon, where it remained in his possession until he sold it directly to us.
Lifetime Guarantee of Authenticity:
All of our artifacts are thoroughly and extensively researched before being listed for sale, so much so that we're proud to offer a lifetime guarantee of authenticity for this and other artifacts listed throughout our website. We also hold a record of every piece we sell which can be identified and searched in our online database using the serial number listed on your certificate of authenticity.