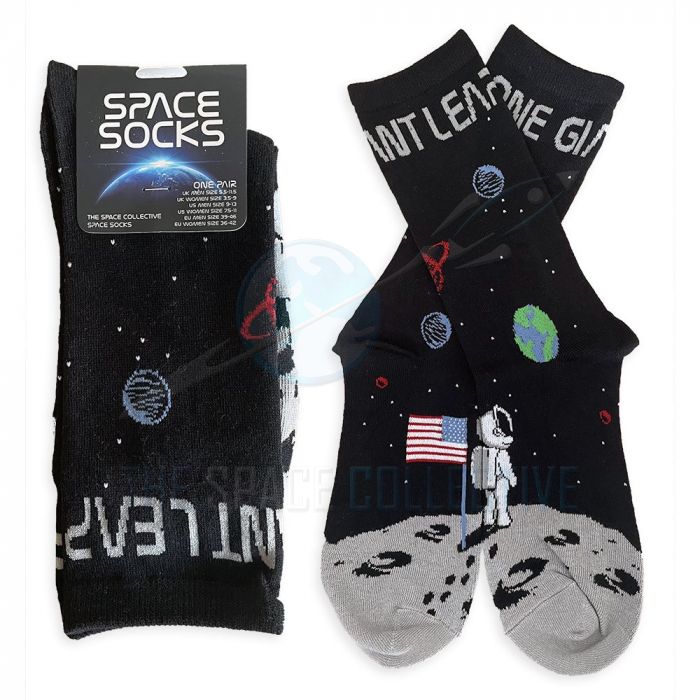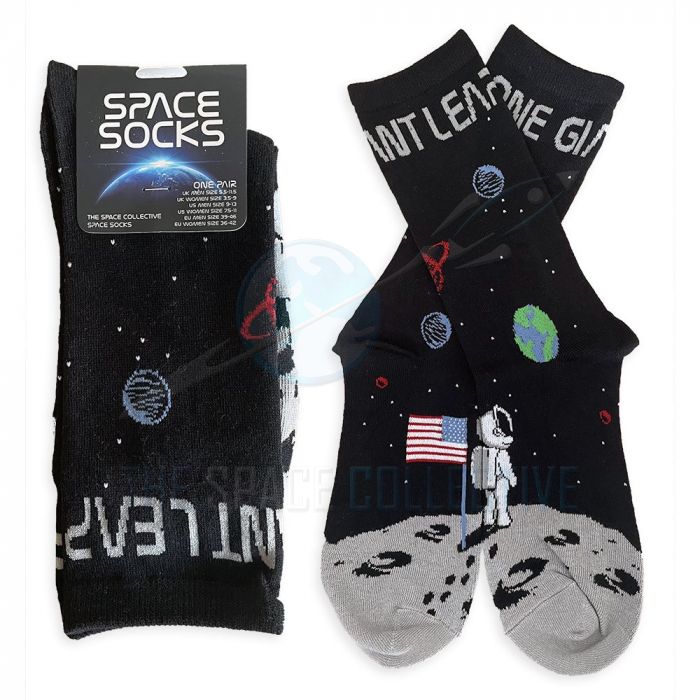 One Giant Leap Astronaut Socks
Super soft bamboo One Giant Leap socks featuring an astronaut on the moon that are both comfortable and environmentally friendly. A win for you and a win for a sustainable Earth!
DESCRIPTION
These amazingly detailed socks feature an astronaut standing beside the United States flag on the surface of the moon looking back at Earth! A tribute to Neil Armstrong's famous words is embellished across the top, reading "One Giant Leap". These are the perfect space gift for all true space lovers.
The space socks are made from 100% bamboo which means that they are anti-allergenic, anti-bacterial, moisture-wicking, environmentally friendly, and above all else, incredibly comfortable!
Product Information:
Unisex One Giant Leap socks

Made from 100% bamboo

Anti-allergenic

Antibacterial

Moisture-wicking

Environmentally friendly
Size Information:
UK Men's size 5.5-11.5
UK Women's size 3.5-9
US Men's size 9-13
US Women's size 7.5-11