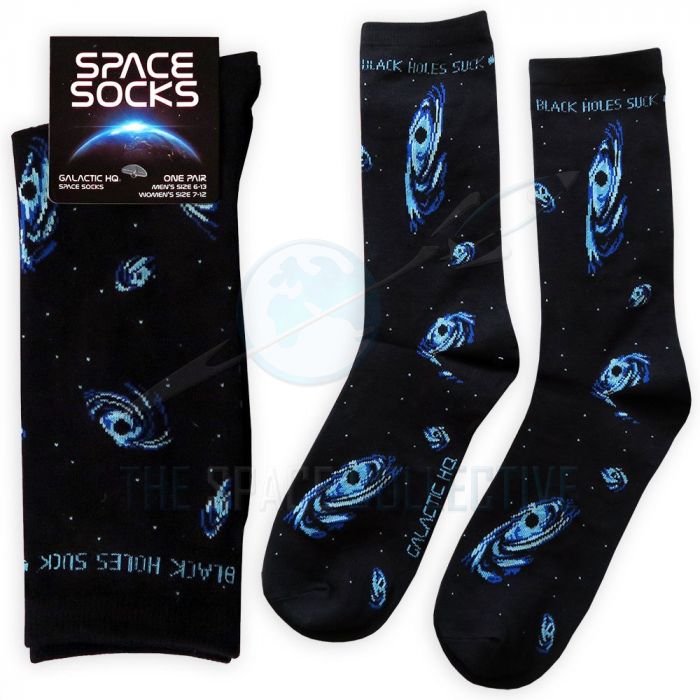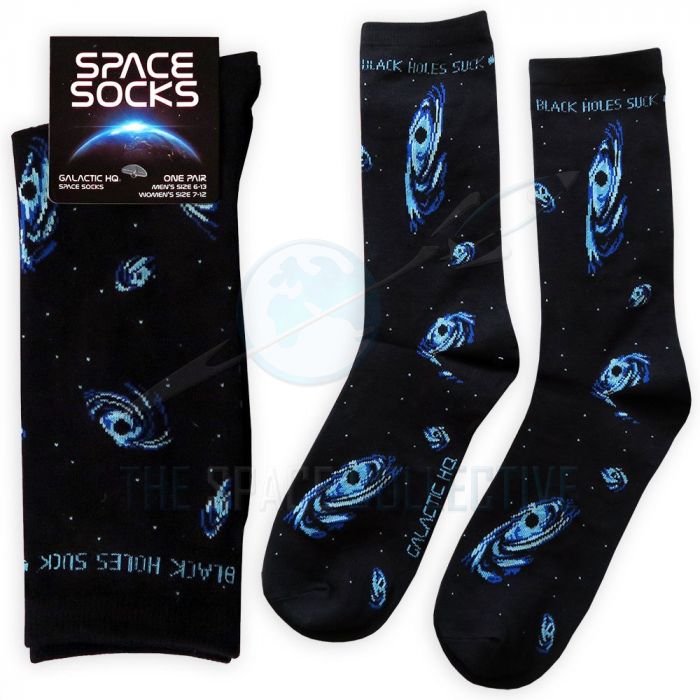 Black Holes Suck Socks
Our super soft and deeply mysterious black holes suck space socks are the perfect space gift for all daring space adventurers!
DESCRIPTION
These amazing and mysterious black hole socks are the perfect gift for cosmologists and astronomers! The top of the socks read ''black holes suck'', and they do, both literally and metaphorically! While you wouldn't want to be around a black hole, you most certainly do want these space socks around your feet.
The space socks are made from 100% bamboo, making them environmentally friendly, super soft, anti-allergenic, antibacterial, moisture wicking and incredibly comfortable!
Product Information:
Unisex black holes suck socks
Made from 100% bamboo
Anti-allergenic
Antibacterial
Moisture wicking
Environmentally friendly
Size Information:
Men's size 6-13
Women's size 7-12