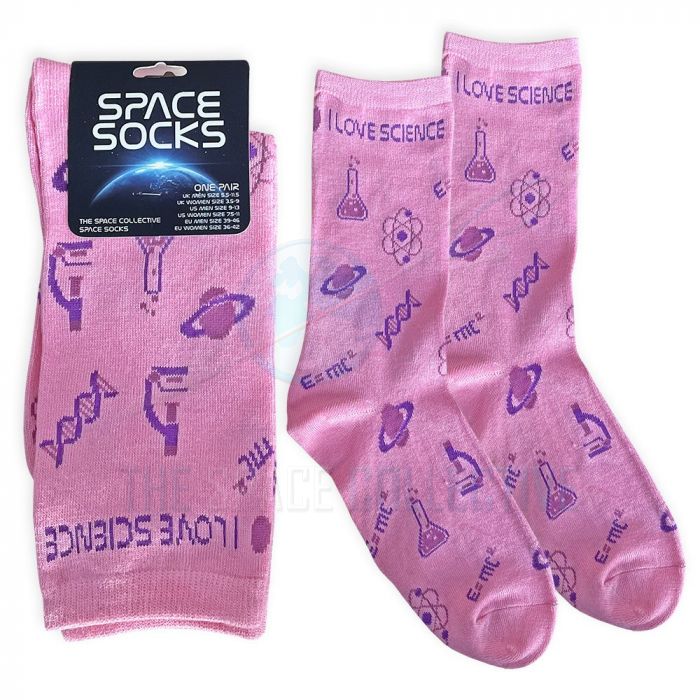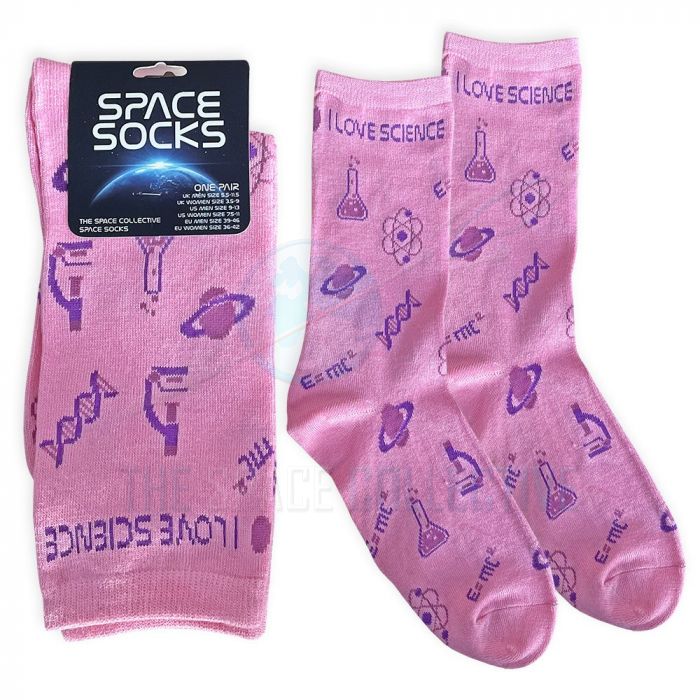 I Love Science Socks
Super soft bamboo I Love Science socks that are both comfortable and environmentally friendly. A win for you and a win for a sustainable Earth!
DESCRIPTION
These awesome I Love Science socks feature an array of scientific instruments and icons such as a planet, DNA sequence, microscope, and even Einstein's famous E=mc2, as well as the text "I Love Science" written across the top so that there can be no mistaking your unyielding love for science!
The space socks are made from 100% bamboo which means that they are anti-allergenic, anti-bacterial, moisture-wicking, environmentally friendly, and above all else, incredibly comfortable!
Product Information:
Unisex I Love Science socks

Made from 100% bamboo

Anti-allergenic

Antibacterial

Moisture-wicking

Environmentally friendly
Size Information:
UK Men's size 5.5-11.5
UK Women's size 3.5-9
US Men's size 9-13
US Women's size 7.5-11