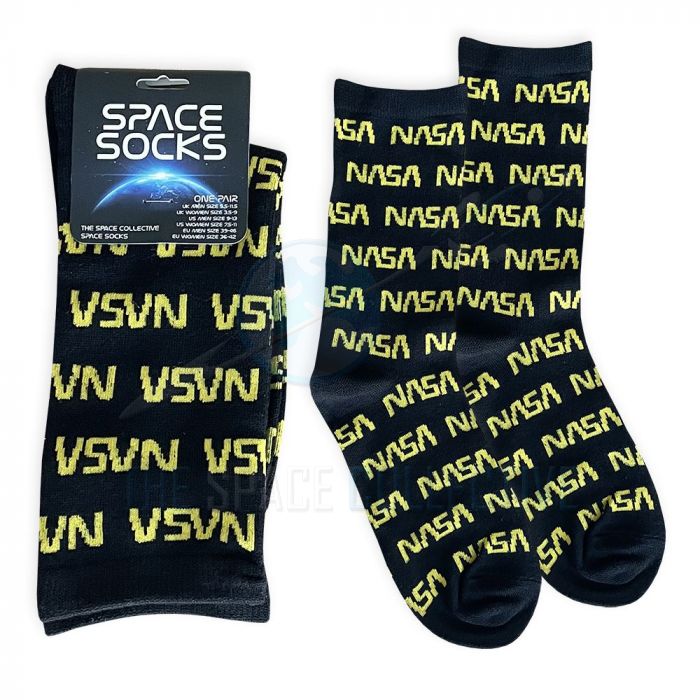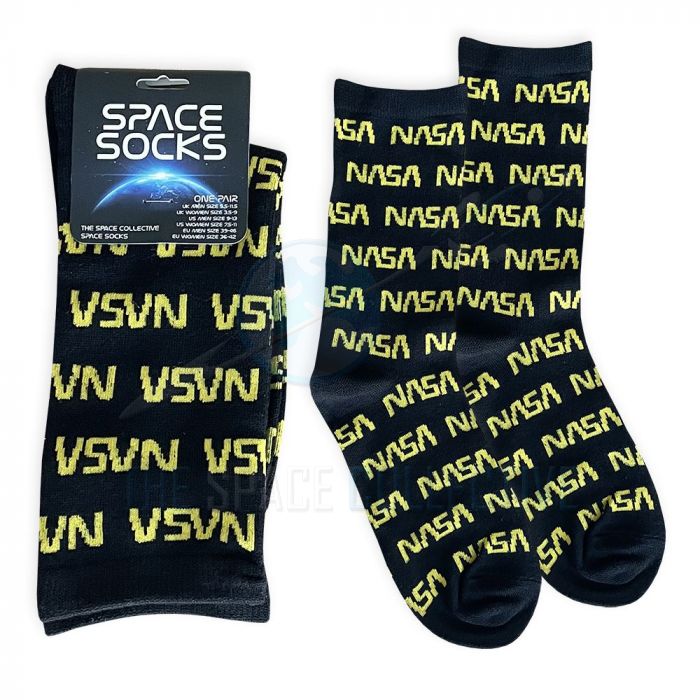 NASA Worm Socks
Super soft bamboo black and gold NASA worm logo socks that are both comfortable and environmentally friendly. A win for you and a win for a sustainable Earth!
DESCRIPTION
These black and gold NASA worm logo socks make for a perfect gift for any true NASA enthusiast! The socks feature a repeated pattern showing the famous NASA worm logo from top to bottom.
The space socks are made from 100% bamboo which means that they are anti-allergenic, anti-bacterial, moisture-wicking, environmentally friendly, and above all else, incredibly comfortable!
Product Information:
Unisex NASA worm logo socks

Made from 100% bamboo

Anti-allergenic

Antibacterial

Moisture-wicking

Environmentally friendly
Size Information:
UK Men's size 5.5-11.5
UK Women's size 3.5-9
US Men's size 9-13
US Women's size 7.5-11