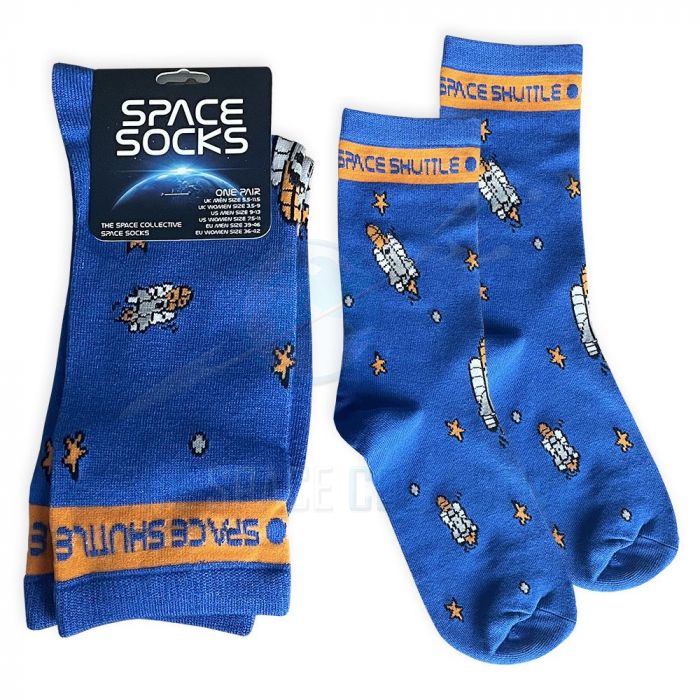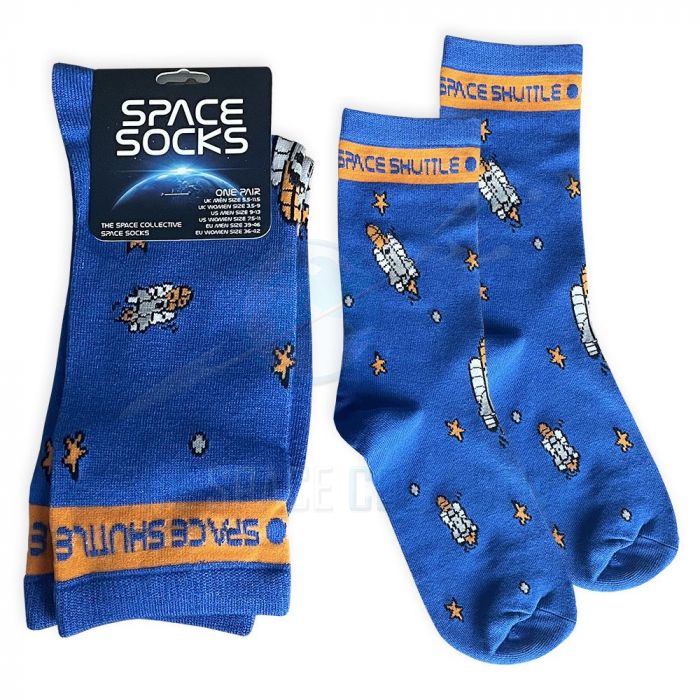 Space Shuttle Socks
Blue and orange super soft bamboo Space Shuttle socks that are both comfortable and environmentally friendly. A win for you and a win for a sustainable Earth!
DESCRIPTION
These awesome blue and orange Space Shuttle socks are the perfect accessories to carry you to space! The socks feature NASA's famous Space Shuttle with the text "Space Shuttle" wrapped around the top so there can be no mistaking your love for space!
The space socks are made from 100% bamboo which means that they are anti-allergenic, anti-bacterial, moisture-wicking, environmentally friendly, and above all else, incredibly comfortable!
Product Information:
Unisex Space Shuttle socks

Made from 100% bamboo

Anti-allergenic

Antibacterial

Moisture-wicking

Environmentally friendly
Size Information:
UK Men's size 5.5-11.5
UK Women's size 3.5-9
US Men's size 9-13
US Women's size 7.5-11