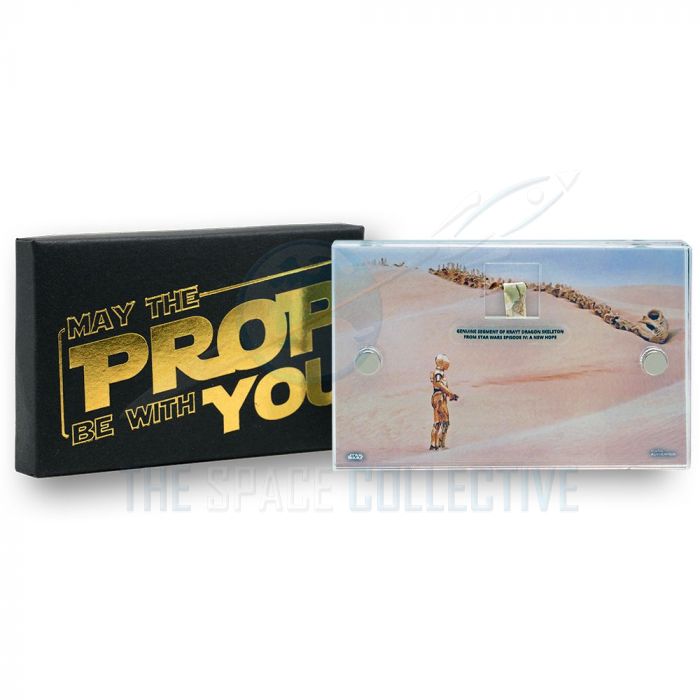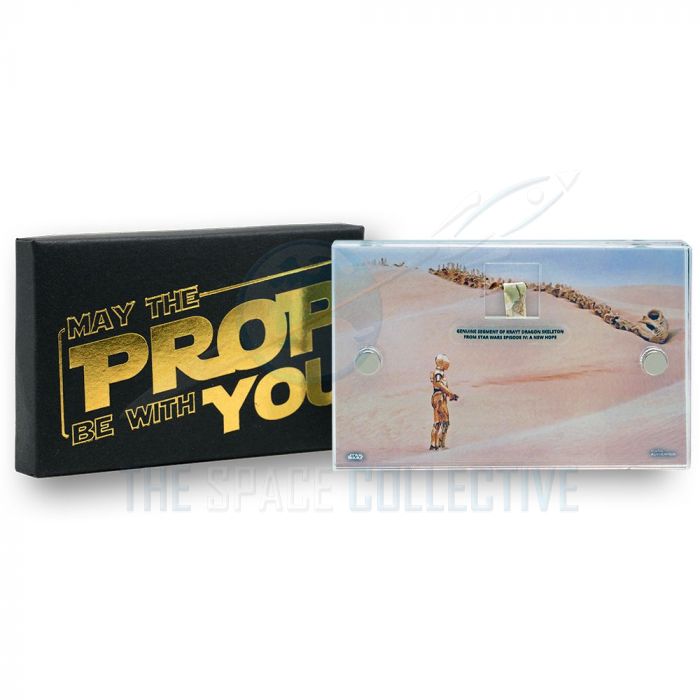 Star Wars - A New Hope (1977) Krayt Dragon Skeleton Prop
A genuine segment of Krayt Dragon skeleton from Star Wars: Episode IV - A New Hope (1977), encased in a removable acrylic block.
DESCRIPTION
A genuine segment of Krayt Dragon skeleton as seen in Star Wars: Episode IV - A New Hope (1977). This genuine piece of Krayt Dragon was an original prop from George Lucas' first installment of the original Star Wars trilogy and appears in the scenes where C-3PO and R2D2 are roaming through the desert on Tatooine after their narrow escape from Darth Vader and the Empire.
After completion of A New Hope, the skeleton was actually left behind in the Tunisian desert where it was later recovered by a Star Wars fan visiting the shooting location in the 1990's. The skeleton prop was made from fiberglass and exhibits weathering from years of exposure in the desert, which in some cases has exposed the underlying threads which held the structure together.
Product Information:
Original Krayt Dragon skeleton prop measures approx. 1cm
Encased in a three-part acrylic block which measures approx. 9cm x 5.5cm
Three-part acrylic block is held together by magnets
Features an official Star Wars Authentics photo card of C-3PO & the Krayt Dragon
Includes a signed certificate of authenticity on the reverse
Comes in a black, custom metallic "May the Prop be with you" box
Prop segment can be carefully removed
Please Note: Due to the nature of this prop, no two pieces are the same.