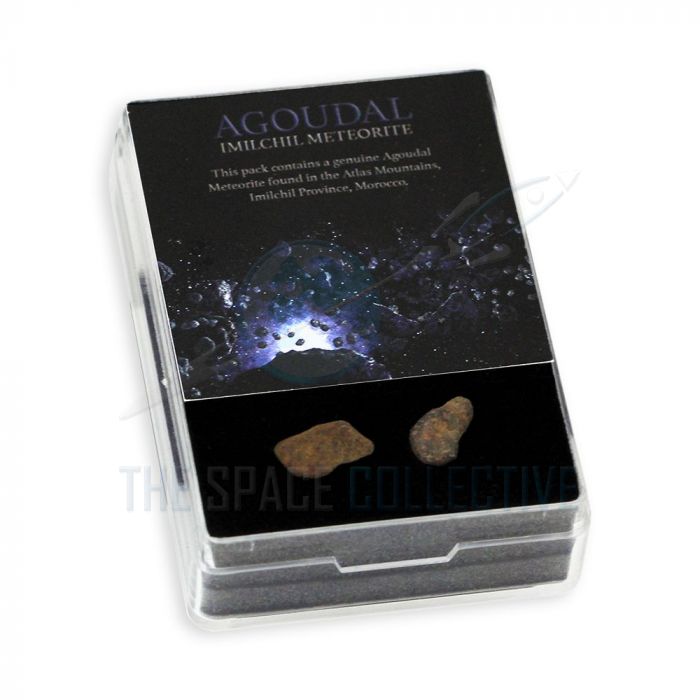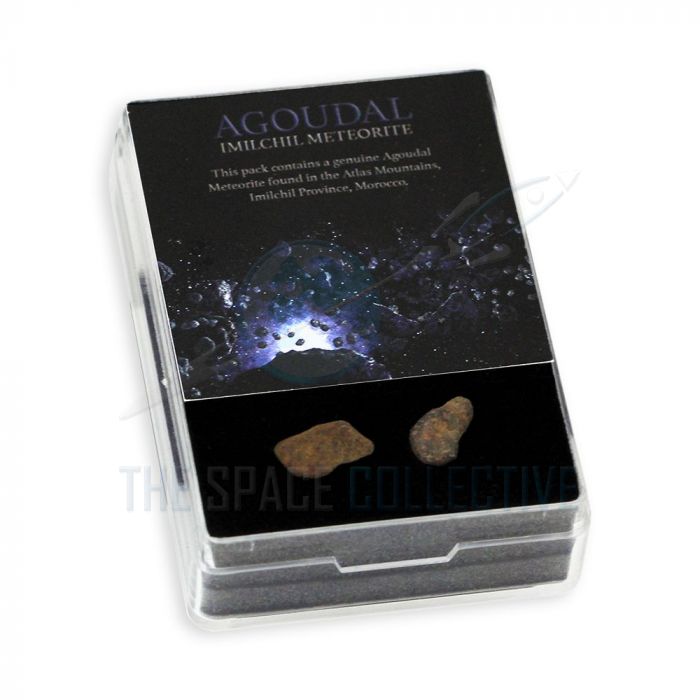 Boxed Agoudal Meteorite Gift Pack
Genuine agouldal meteorites encased in a clear acrylic display case, the perfect space and meteorite gift.
DESCRIPTION
This amazing Agoudal Meteorite gift pack specimen is one of the most interesting meteorites on Earth. This particular meteorite was found by Discovery Channel TV Star & Meteorite Hunter; Steve Arnold when in 2013 when he set up an expedition to map and find as much of this fantastic meteorite as possible. Arnold is not only a world famous Meteorite Hunter but is also star of the hit TV show "Meteorite Men".
The meteorite itself weighs in at approximately 3 grams. Agoudal is an IIAB Iron meteorite and comes from the Atlas Mountains in the Imilchil Province of Morocco.
Product Information:
Meteorites weigh approx. 3g
Comes in a clear acrylic display case
Display case measures 3.25" x 2.25" x1"