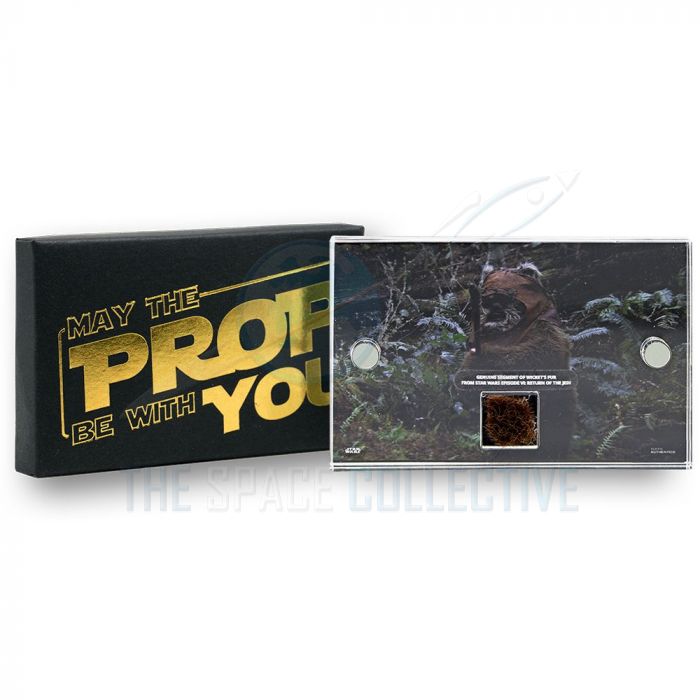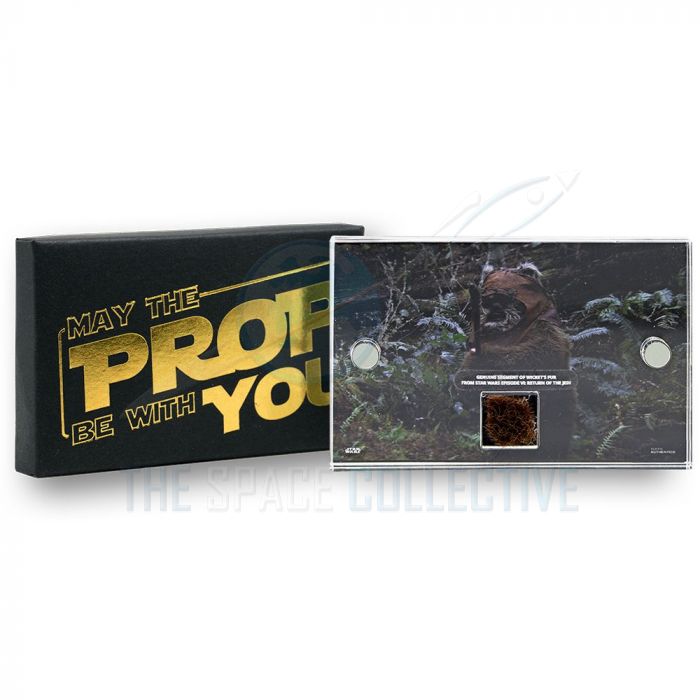 Star Wars - Return of the Jedi (1983) Wicket Ewok Fur Prop
A genuine segment of Wicket's Ewok fur from Star Wars: Episode VI - Return of the Jedi (1983), encased in a removable acrylic block.
DESCRIPTION
A genuine swatch of Wicket's Ewok fur used in the production of Star Wars: Episode VI - Return of the Jedi (1983). This genuine segment of Ewok fur was an off-cut from the original Wicket Ewok costume. Wicket, along with his fellow Ewoks of the Bright Tree Tribe, lived on the Forest Moon of Endor. Wicket was the Ewok who found and eventually trusted Princess Leia after she gave him her helmet and a snack. Wicket, along with the rest of his tribe, were instrumental in the victory at the Battle of Endor which led to the destruction of the Death Star. Wicket was played by legendary actor Warwick Davies.
This Ewok fur came from the collection of Stuart Freeborn, the legendary make-up and creature effects artist responsible for the creation of some of the most famous Star Wars characters from the original trilogy, including Yoda, Chewbacca and Greedo.
Product Information:
Wicket's Ewok fur prop measures approx. 1cm
Encased in a three-part acrylic block which measures approx. 9cm x 5.5cm x 1.5cm
Three-part acrylic block is held together by magnets
Features an official Star Wars Authentics photo card of Wicket
Includes a signed certificate of authenticity on the reverse
Comes in a black, custom metallic "May the Prop be with you" box
Prop segment can be carefully removed
Please Note: No two swatches are the same and will have slight differences in colour.