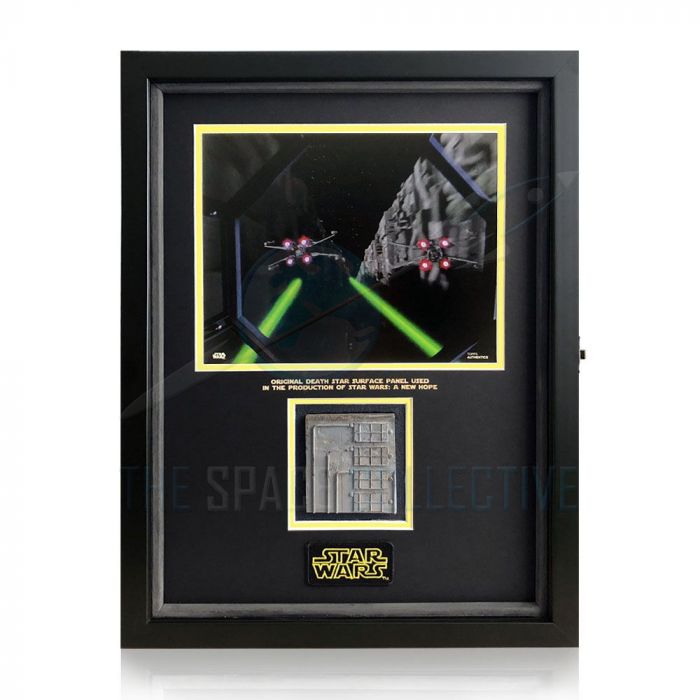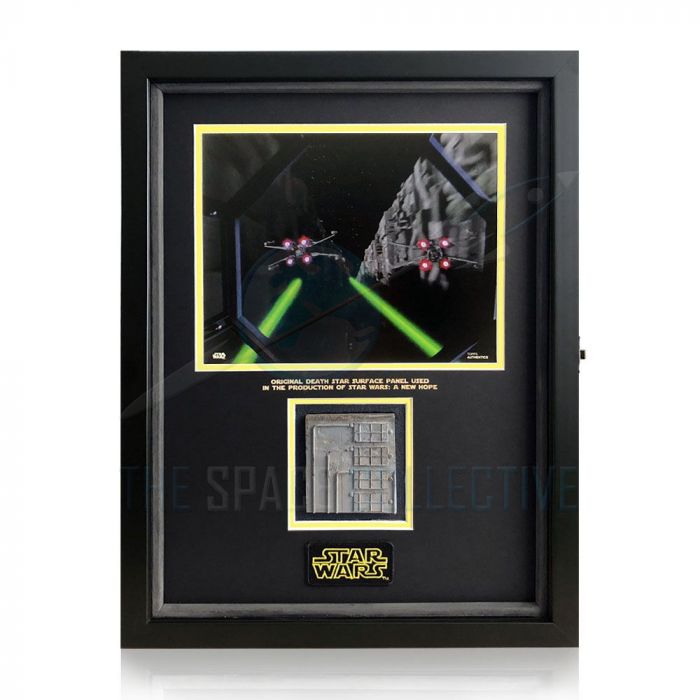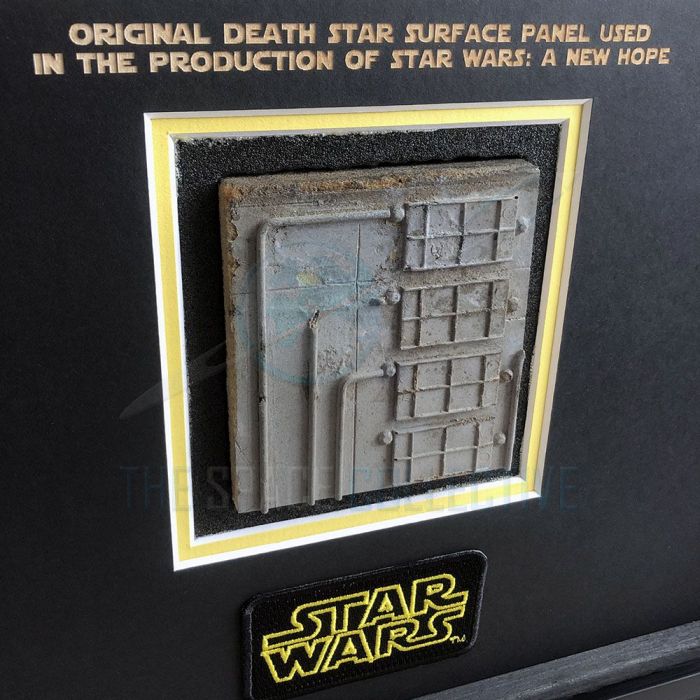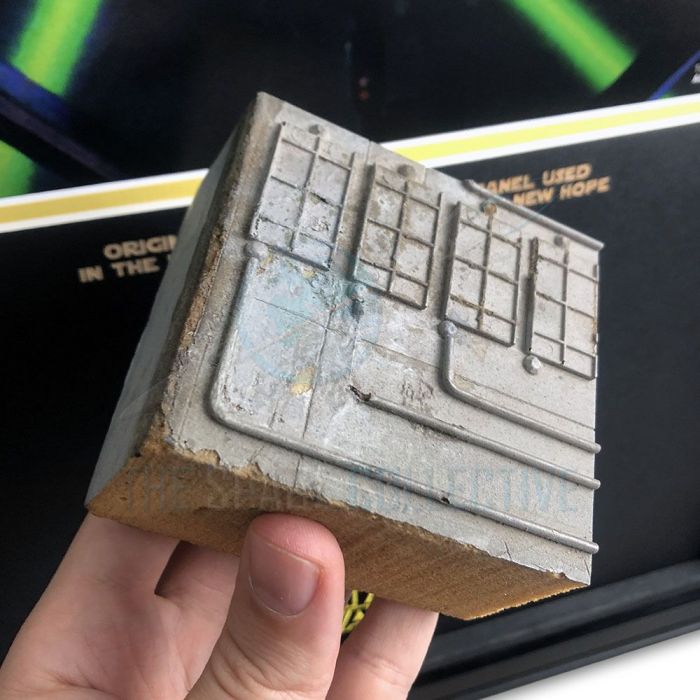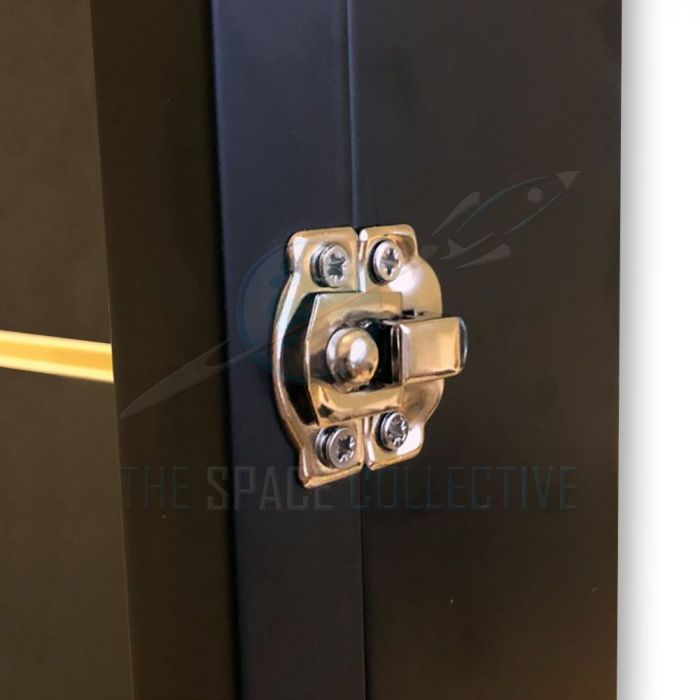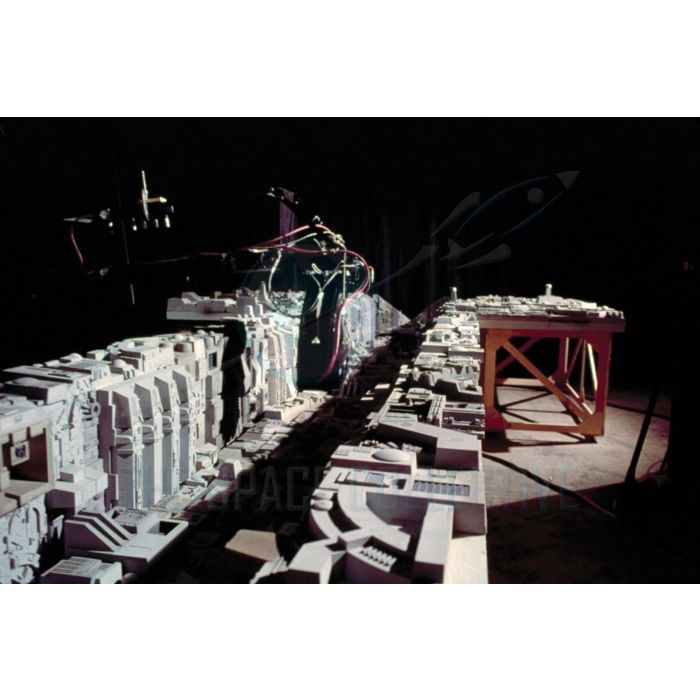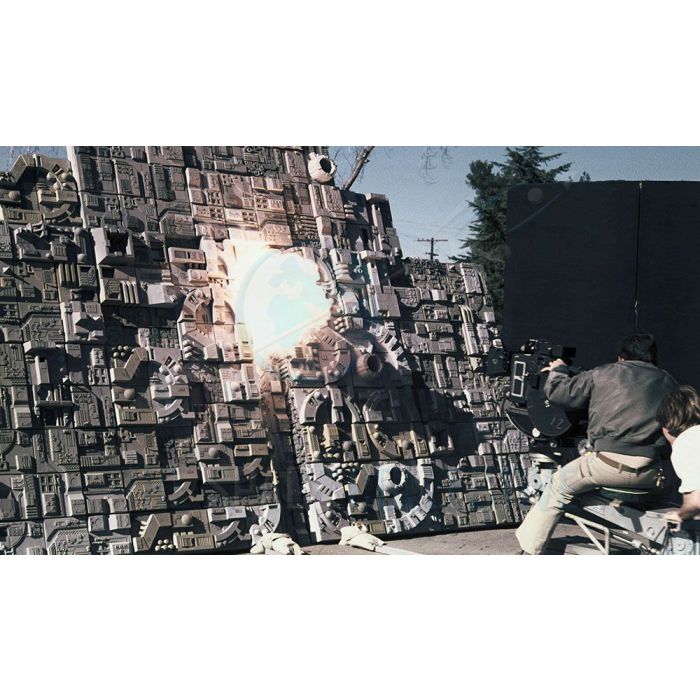 Star Wars - A New Hope Death Star Panel Prop
Genuine production used surface panel prop from the Death Star in Star Wars: A New Hope (1977). Expertly painted and distressed to appear as the outer hull of the ultimate power in the Universe.
DESCRIPTION
This original Death Star surface panel prop was used in the production of Star Wars: Episode IV - A New Hope (1977). During filming the Death Star scenes, a number of panels were created and joined together in order to create a surface in which the X-Wing Fighters and Tie Fighters could fly across. The panels were then painted, distressed and detailed to an exceptionally high standard by ILM model makers.
The Death Star panel segment consists of a cast resin shell filled with rigid polyfoam and has been sprayed primer gray. Detailing has been added in painted shades of gray and further detail added to give it the distressed appearance necessary to be part of the Death Star.
This rare piece of Star Wars history comes presented in an elegant, black hinged framed display which features an official Star Wars photo and patch with laser engraved text describing the piece. The frame itself features a metal latch on the side, making it easy to open so that you can remove the Death Star panel at your leisure. But remember, that's no Moon, it's a space station!
Product Information:
Death Star surface panel prop measures approx. 3.15" x 3" x 1.75" (8.25cm x 7.6cm x 4.5cm)
Hinged frame measures 19.75" x 14.5" x 3.75" (50cm x 37cm x 10cm)
Elegant hinged frame for easy access to the removeable Death Star prop
Framed with an official 8x10 Star Wars Print
Framed with an official Star Wars Patch
Comes with a Certificate of Authenticity
Includes Lifetime Guarantee of Authenticity
Authentication Information:
The source of this Death Star surface panel prop was from the brother of Star Wars: A New Hope visual effects staff member Rhonda Peck.
Lifetime Guarantee of Authenticity:
All of our artifacts are thoroughly and extensively researched before being listed for sale, so much so that we're proud to offer a lifetime guarantee of authenticity for this and other artifacts listed throughout our website. We also hold a record of every piece we sell which can be identified and searched in our online database using the serial number listed on your certificate of authenticity.