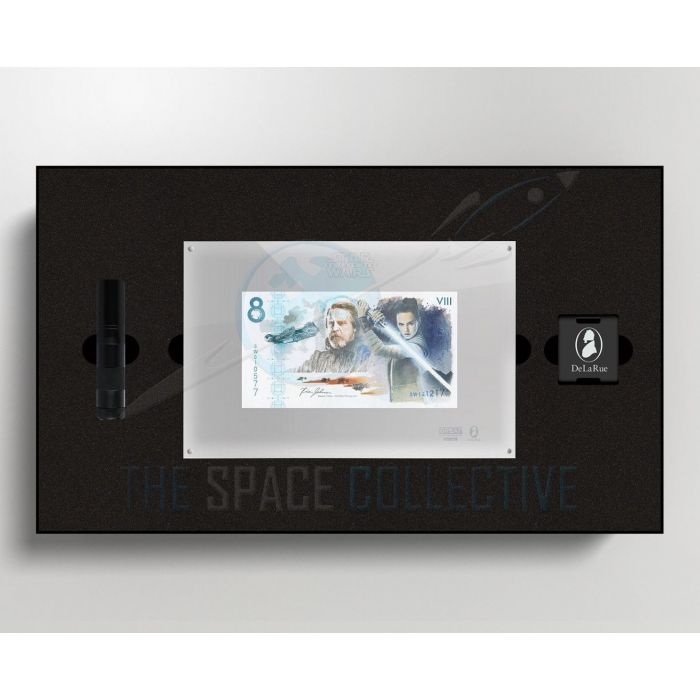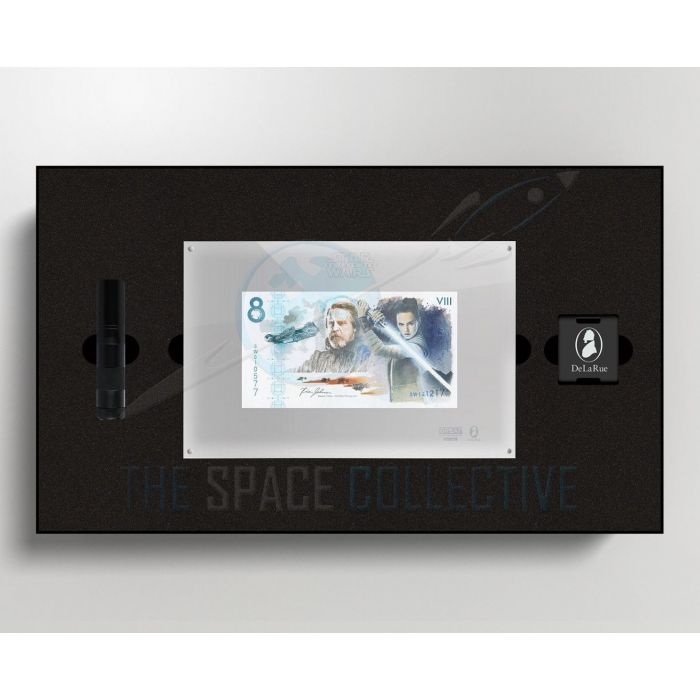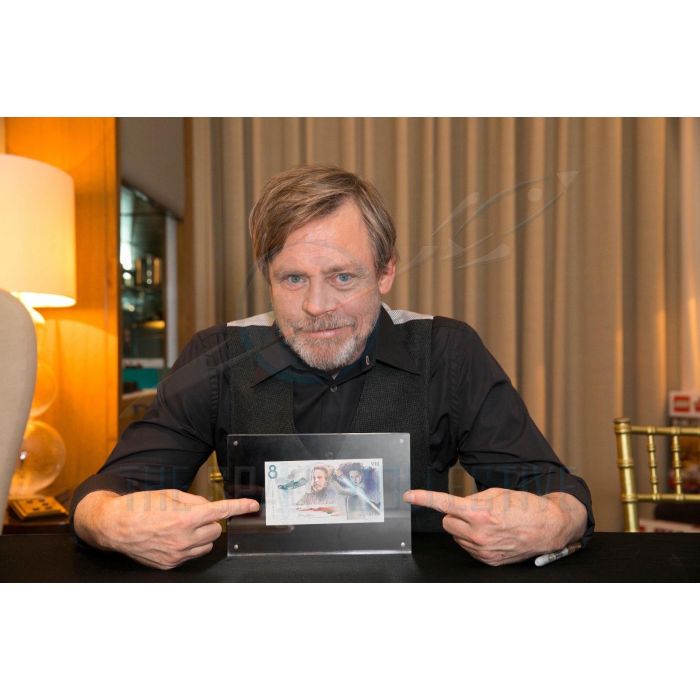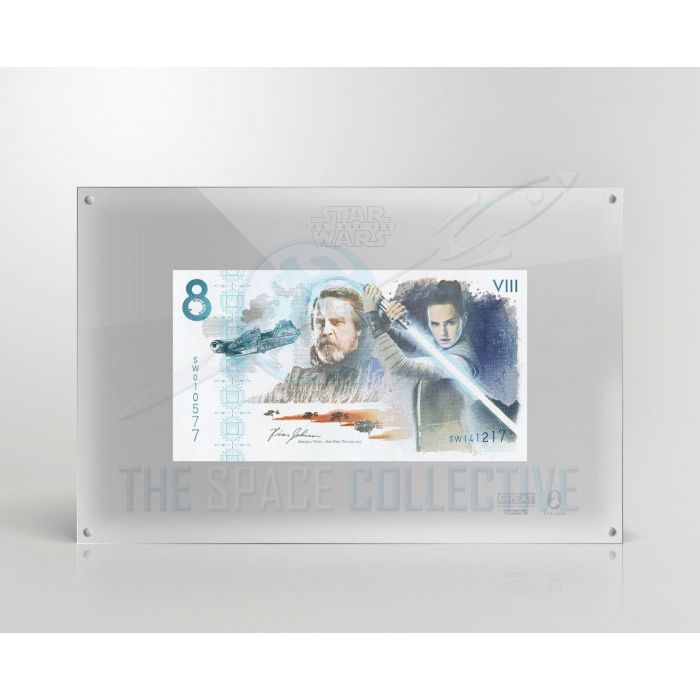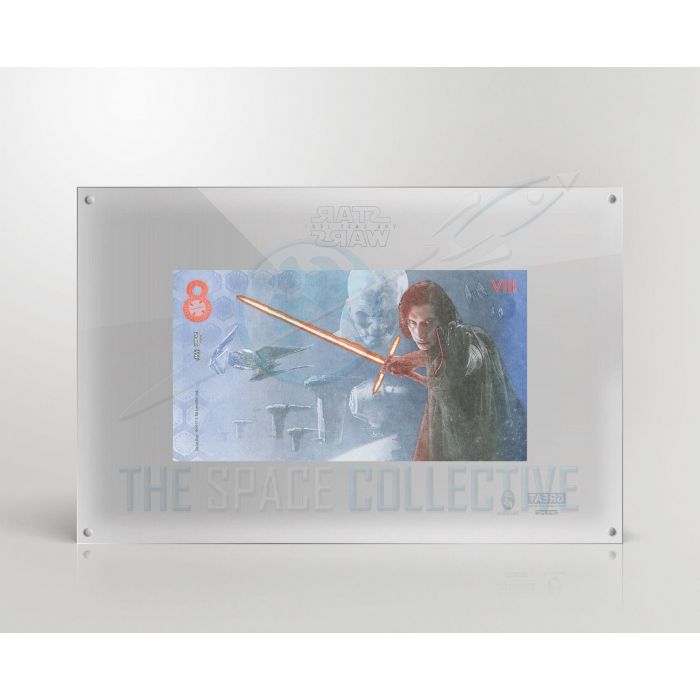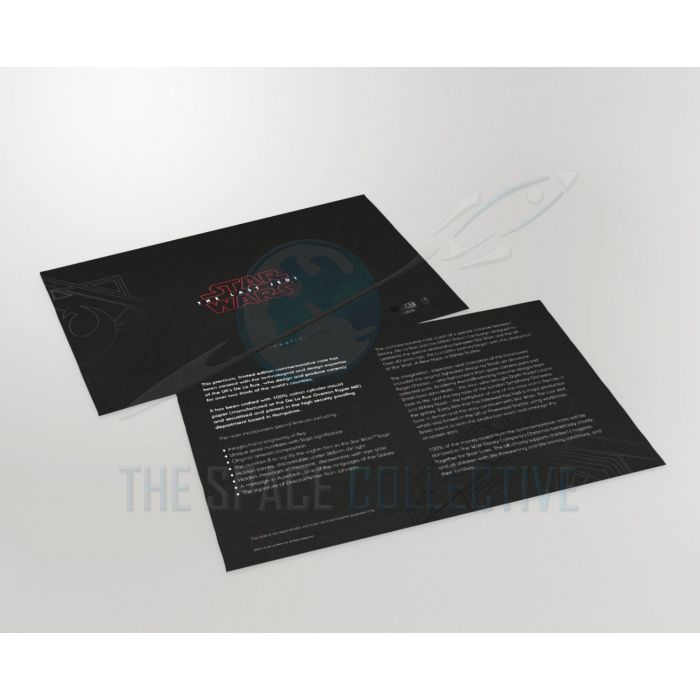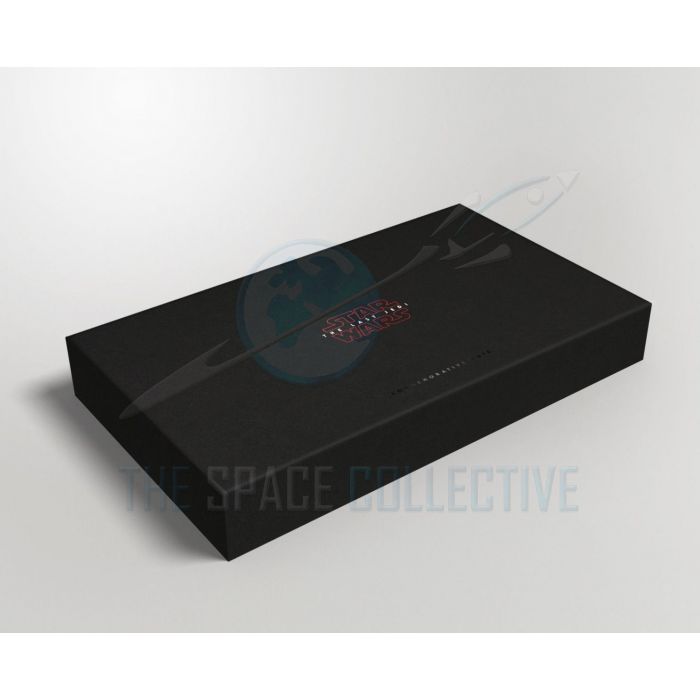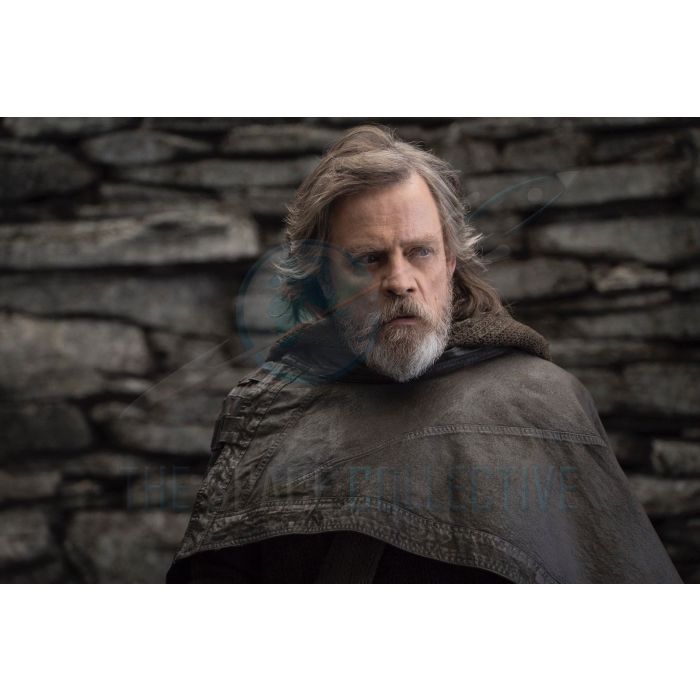 Mark Hamill Signed Star Wars Premium Commemorative Note
Visually stunning Star Wars commemorative note signed by Jedi Master Luke Skywalker, otherwise known as Mark Hamill!
DESCRIPTION
This premium, limited edition commemorative note has been created with the technological and design expertise of the UK's De La Rue, who design and produce currency for over two-thirds of the world's countries. Only 50 premium notes were made, all measuring 149mm (w) x 80mm (h) in size and only 1 (this one) is signed by Mark Hamill (Luke Skywalker). The signature is featured on the acrylic block holding the note.
The note was crafted with 100% cotton cylinder mould paper (manufactured at the De La Rue Overton Paper Mill) and securitised and printed in the high-security proofing department based in Hampshire.
The note incorporates special features including:
Intaglio hand engraving of Rey Unique serial numbers with Saga significance
Original artwork composition (with a Light side and a Dark side)
The number 8 to signify the eighth film in the Star Wars™ Saga
Hidden scenes, discoverable under 365nm UV light
Hidden messages in micro text, discoverable with an eyeglass
A message in Aurebesh, one of the languages of the Galaxy
The signature of Director/Writer Rian Johnson
The note is presented in a clear acrylic block; and packaged, along with a professional-grade eyeglass and UV light so that you can see the hidden artwork in great detail, in a Star Wars™: The Last Jedi branded card stock box and encased in foam. It is accompanied by an insert describing the note's features and background; and a letter of authenticity issued by De La Rue.
Packaging size: 430mm (w) x 250mm (h) x 60mm (d)
Authentication Information:
This Star Wars premium note was officially produced by De La Rue and was later signed by Mark Hamill. This banknote was one of 50 which was sold to raise funds for Together for Short Lives and raised a total of £186,000. Of the 50 premium banknotes, only one of each was signed by Mark Hamill, Daisy Ridley, John Boyega, Andy Serkis, Adam Driver, and Rian Johnson. This particular note originally sold for £5100.
Lifetime Guarantee of Authenticity:
All of our artifacts are thoroughly and extensively researched before being listed for sale, so much so that we're proud to offer a lifetime guarantee of authenticity for this and other artifacts listed throughout our website. We also hold a record of every piece we sell which can be identified and searched in our online database using the serial number listed on your certificate of authenticity.
VIDEO: Julian Payne, head of De La Rue Design team talks about the design and production of the commemorative note for Star Wars: The Last Jedi.